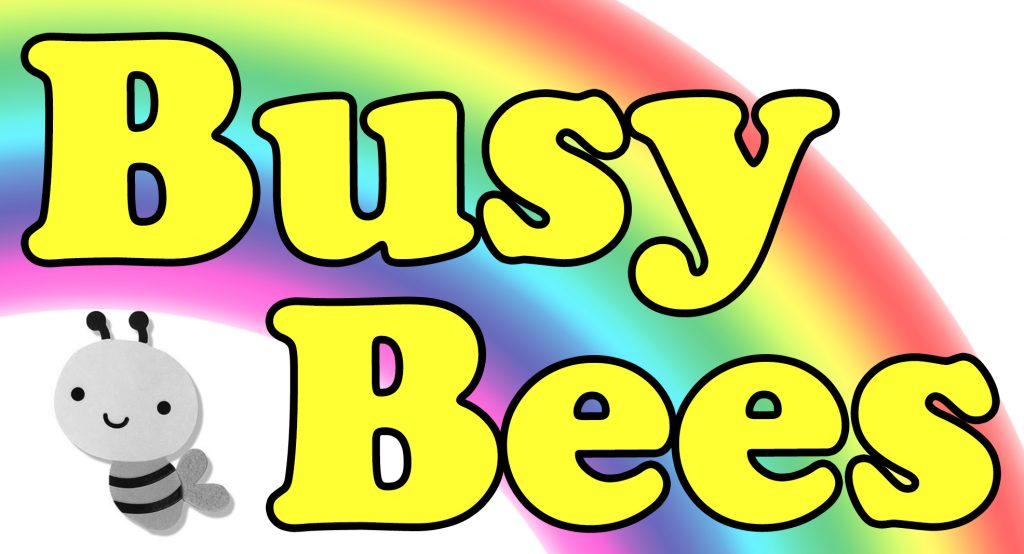 Attendance at Busy Bees in September 2020 will be limited to 8 families in the first instance.  Each family will be placed in a pod of 4 initially. The pod will share tables/equipment at snack time and messy play time. 
You will be asked to sign a Covid-19 return form at the first meeting.
One adult only per family group please. The cost per family will be €3.  We apologise for the price increase but since we must have fewer families attending this significantly reduces the overall income, and in addition there are increased costs for sanitising and hygiene.
Everyone attending must be signed in and we must have an up to date contact number in case contact tracing is required.
Masks must be worn by adults (unless you have a medical exemption). Adults' temperatures will be taken at the door.
Social distancing required of adults (per government guidelines- currently 2 metres).
No masks or social distancing required of children.
Priority to
Children registered with Busy Bees at 10th March 2020 and who had attended in 2020.
Children with a birthday falling between 1st Jan 2018 and September 2019 (over 1 year old who do not yet qualify for the ECE pre-school scheme). Consideration will be made for an older child who has been unable to attend pre-school or has lost a place due to COVID-19.
Children of committee members as their help is required to run the group.
More frequent attenders Jan- Mar 2020.
If there is a younger child in the family, in addition to the child with a birthday between the above dates, then they can of course attend with their older sibling.
The parent must commit to weekly attendance as far as possible. Places will be held in case of sickness/extenuating circumstances. 2 weeks of non attendance without reason/ explanation may forfeit your place. Notify absence to 085 143 5801 (Rhona).
A waiting list will apply for those who do not initially get a place.
Further places may be opened up depending on the progress of the virus, per government guidelines.
You must not attend if you are sick, your child is sick, or there is anyone in your household who has COVID-19 symptoms. Do not attend if you have been identified as a close contact via contact tracing or have been told to self-isolate by a medical or public health professional.  Do not attend if you have recently returned from an overseas country after which you are required to self-isolate.  In any of these cases contact 0851435801 immediately and your place will be held.
Please use hand sanitiser available at the front door, kitchen door and bathroom.
If at all possible please do not bring a buggy or pram and keep personal belongings to a minimum. However we know that this isn't possible in many circumstances and the buggy park will still be available. We would ask you to park considerately as we will be unable to handle buggies, and only one person at a time in the buggy area.
No queuing for the toilet please.
One person only in the kitchen please except for passing through to the bathroom.
Fresh gloves to be worn for the preparation of food, in addition to a mask.
Adults are responsible for the close supervision of their child at all times, especially at snack time, to prevent sharing of plates, cups, food and to make sure any toys or surfaces that your child might get dirty are promptly wiped or washed.
There won't be any communal singing for the time being- however there will still be music and finger rhymes that don't require voice projection